Welcome to Froshtech Academy, where we provide the highest quality training for aspiring mechanics. Whether you are a new or a seasoned professional looking to upgrade your skills, our program is designed to give you the knowledge and experience you need to succeed in the automotive industry.
Froshtech Academy has been providing top-notch training for aspiring mechanics for the past 3 years. Founded by a group of industry professionals with decades of experience in the automotive field, our academy has quickly established itself as a leader in the automotive training industry.
Our team of experienced instructors are all certified and bring a wealth of real-world experience to the classroom, providing our students with the most up-to-date and comprehensive training available.
In our short history, we have helped lots of students achieve their goals of becoming skilled mechanics. Our graduates have gone on to successful careers at some of the top automotive repair shops, dealerships, and service centers in the country.
Our course offerings include both classroom instruction and hands-on training. Students will learn about engine systems, transmission repair, electrical systems, and more. We use the most up-to-date equipment and technology, so our students can learn on the same equipment they will encounter in the field.
We pride ourselves on our commitment to providing our students with the best education possible, using the latest technology and equipment. We also offer flexible learning options to accommodate students with different schedules.
As we continue to grow and evolve, we remain dedicated to our mission of providing comprehensive and high-quality training to aspiring mechanics. We look forward to helping even more students achieve their goals in the years to come.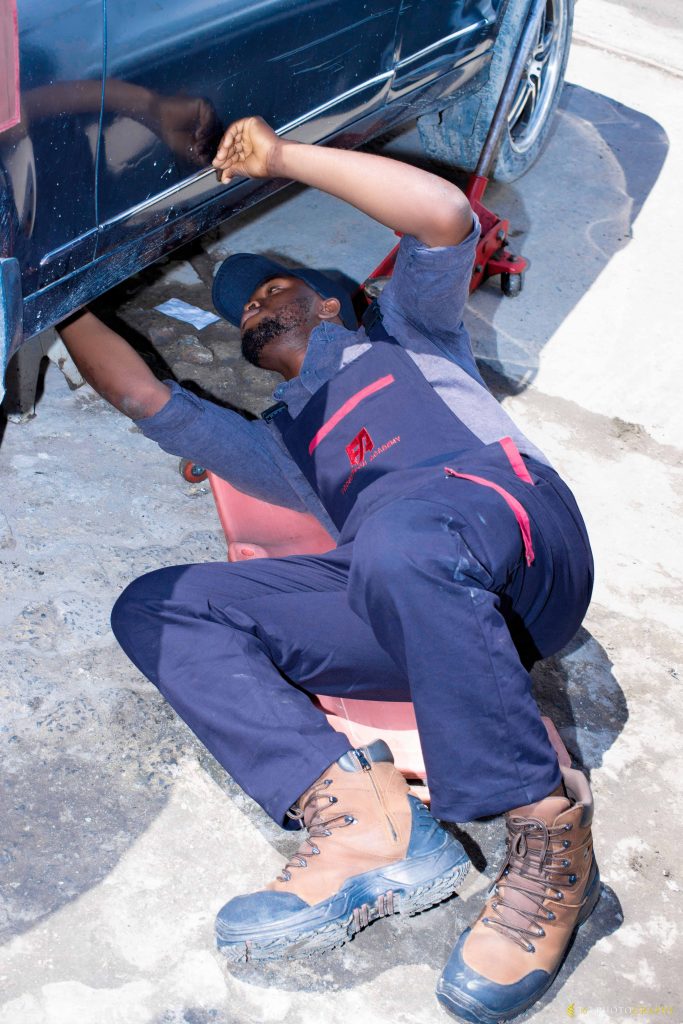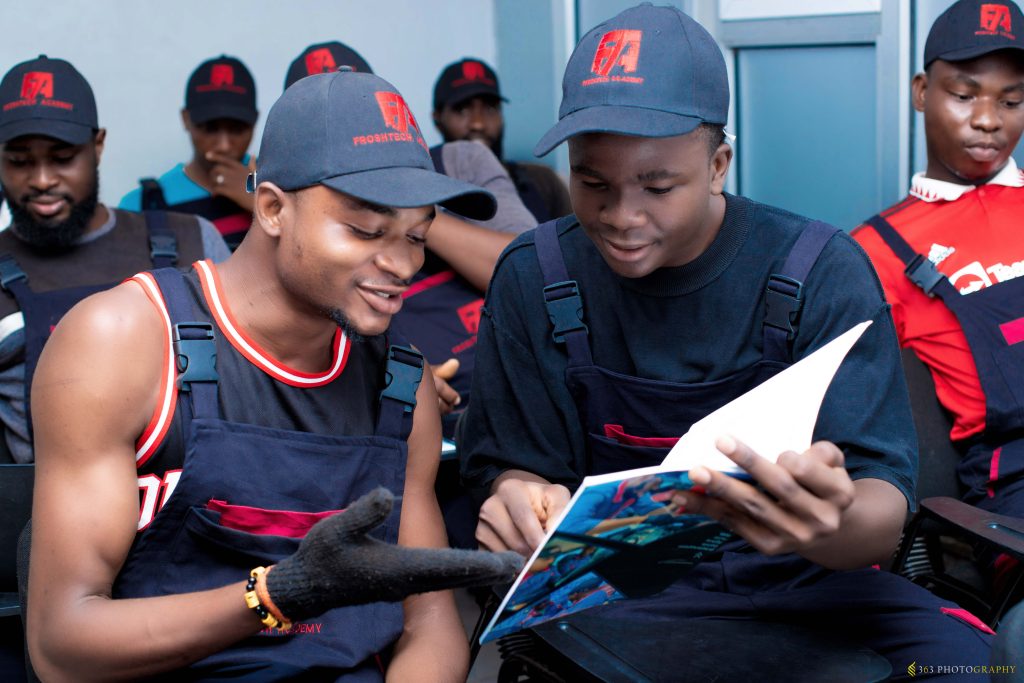 Our mission at Froshtech Academy is to provide comprehensive and high-quality training to aspiring mechanics, equipping them with the knowledge and skills necessary to succeed in the automotive industry. We strive to create a learning environment that is both challenging and supportive, using the most current technology and equipment. We also aim to provide our students with the tools and resources they need to find employment in the field, and to continue learning and growing throughout their careers. Our ultimate goal is to help our students become highly skilled, confident, and successful mechanics.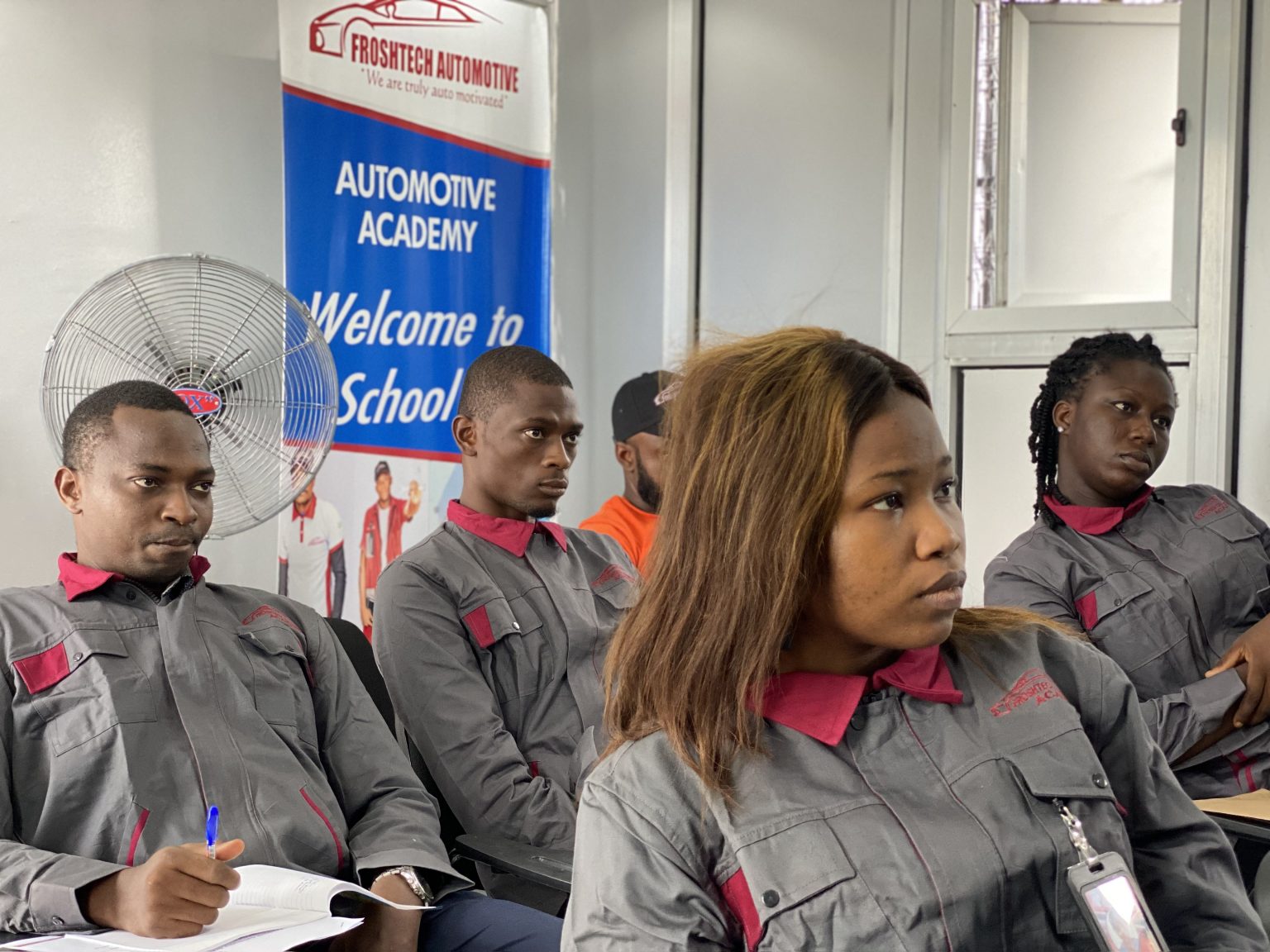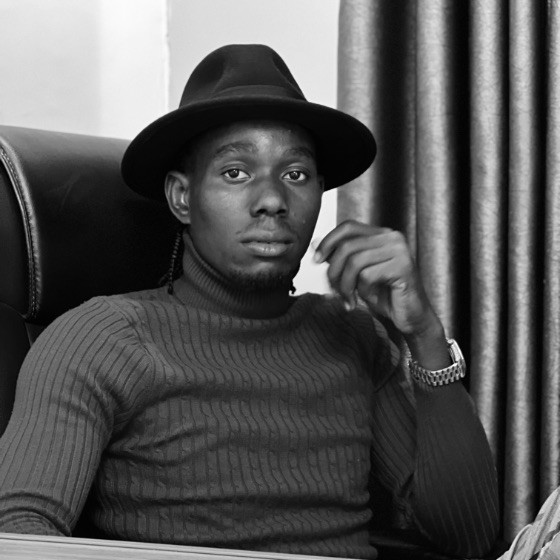 "For me, it's about the academic sphere. The Academy is interesting, conceptual. We acknowledge how important it is to be experimental."
Are you ready to take the next step toward your future career?